Charitable Registration Management Service (CRMS)
Simplify Non-Profit Compliance with Our Expertise
Navigating the intricate world of charitable state registration requires diligent attention to detail and unwavering commitment to compliance. Our Charitable Registration Management Service is a beacon to help guide your nonprofit organization through the complexities of state registration with precision and expertise. Click on Request Information to learn more.
Why Rely on Our Service:
Strategic State Registration

- Determining the states in which your nonprofit should be registered is a critical decision. Our seasoned professionals are here to help you make that determination and prepare the requisite documentation with meticulous care.

Reliable Annual Renewals

- Your registration is not a one-time task, and we understand the significance of annual renewals. Leave this essential duty to us, and we'll ensure timely renewals, so your focus remains on your mission.

Comprehensive Support

- Our suite of services spans the spectrum, encompassing everything from obtaining, preparing, filing, tracking, confirming, and managing your Charitable State Registration Filings. A secure database houses all your filings and renewals for easy access.

Audit and IRS Form 990 Assistance

- In the event of an incomplete Audit or IRS Form 990, we will promptly file necessary extension requests with each state, preserving your compliance and reputation.

Complimentary Status Assessment

- At the outset, we provide a complimentary status check, revealing your existing registrations and identifying areas where your nonprofit may need to regain compliance.

Financial Alleviation

- Concerns about state fees are unnecessary. We expedite nominal state fees so your charitable work remains the sole focus.

Protected Online Access

- Our secure online platform grants you access to your filing information whenever you need it. A user-friendly interface awaits your review, ensuring easy accessibility to your nonprofit's critical information.
Let the weight of non-profit compliance and charitable state registration be our concern. Trust in the professionalism and diligence of our Charitable Registration Management Service. URS offers a range of compliance services, including:
Charity Compliance Audit
Initial Charitable Registrations
Renewal Charitable Registrations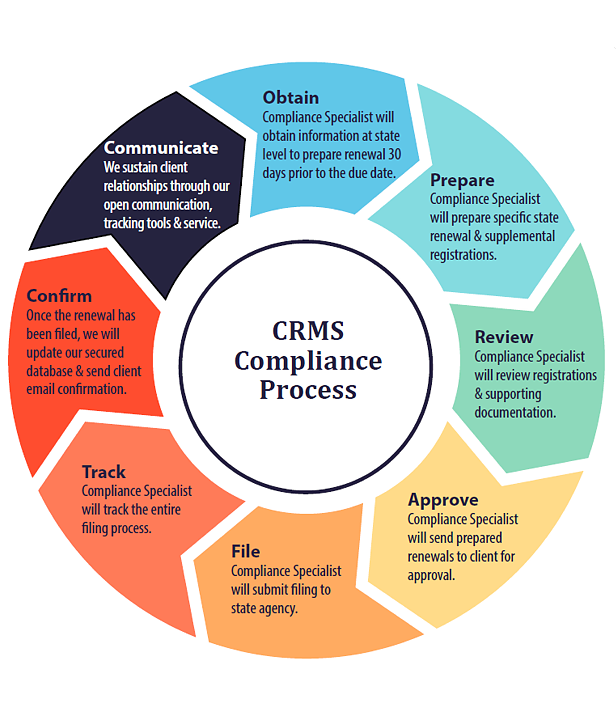 Elevate your charitable state registration process and ensure adherence to state and federal laws. Click "Request Information" or "Get A Quote" now to discover how our services can strengthen your non-profit's commitment to compliance.
REQUEST INFORMATION
GET A QUOTE